Season Tickets
We hope you will take this opportunity to join us for the 2018-2019 season and get your season tickets.
You will save some money and be amazed at the incredible talent of your friends, neighbors, and co-workers!
Great River Players Patrons are a group of dedicated supporters who realize that ticket sales will never cover the cost
of productions. Patrons can also be season ticket holders, but they go the extra mile for GRP by making a donation in addition to receiving season tickets. Every donation, whether small or large, makes a difference!
To help simplify the process this year, we have combined the order forms. You can order season tickets as well as make your GRP patron donation on one form. To order 2018 - 2019 season tickets and/or make a patron donation,
please fill out the order form below (copy, paste and print) and mail with your check made out to:
Great River Players, P.O. Box 112, Keokuk Iowa 52632.
All season tickets are transferable in the event you are unable to attend a performance and may be used by another person of your choice.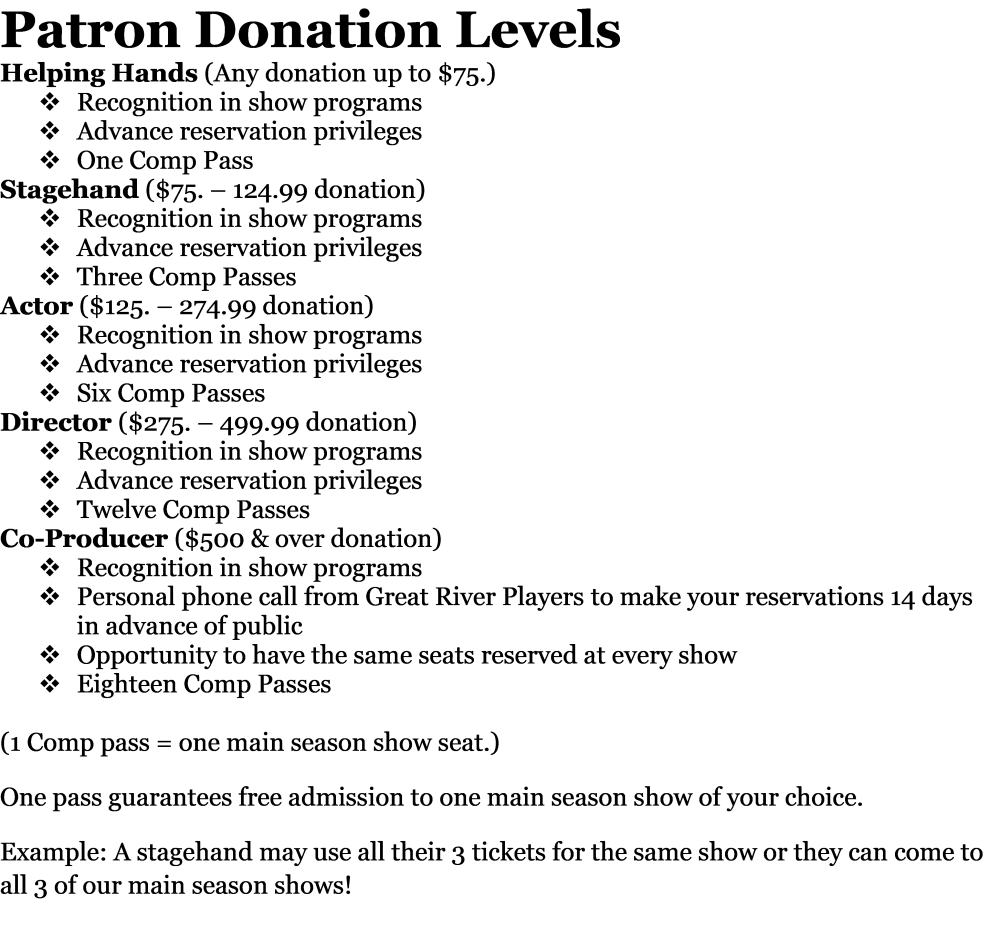 *Please note that this is not an active online form link.

You will need to copy, paste, and print this out and snail mail it to us at this time.